Netent Live Roulette
November 10, 2015
642 Views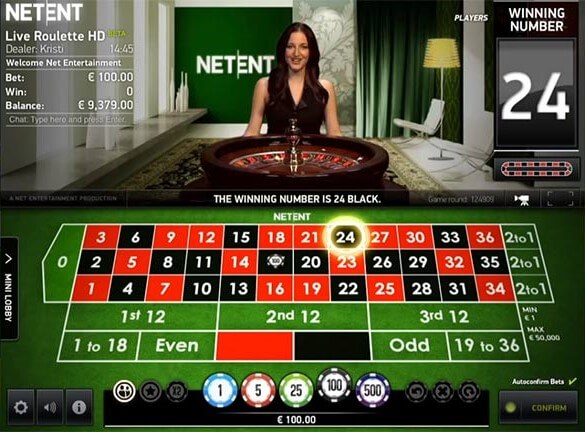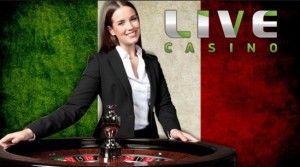 Netent Live Roulette
Netent Live Casino presents you one of the most sophisticated Live Roulette on the web. Netent Live Roulette offers you high quality streaming and fluent gameplay. With Netent excellence and experience, you will get a real land-based casino experience online.
Roulette is the most famous table-based casino game. It is simple and easy to play. The dealer takes a little metallic ball and throw into a little turning wheel. If you guess on which number the ball lands, you win. If you have ever seen land-based casinos, then you must have seen a table at the heart of the casino which attracts all the people around. That is roulette. If you have any interest to casino games, try your luck at Roulette at least one time in your life or even experience the excitement of watching people gambling around the Roulette machine. You will love it especially if you like slow pace traditional games. All the land-based rules basically apply to the Live Roulette such as you can place your bet even during the ball is spinning.
In Netent Live Roulette, you will find the same fun and excitement as land-based roulette. But you will find more. You can find 2D layout of the table, on-screen stats, and many more revolutionary innovations. You can also play wherever you want by installing Netent touch app to your mobile device and registering with you account. The dealers are from all over the world but mostly beautiful girls from Eastern Europe. So, they can speak in your native language. if you seek. Therefore, many online casinos have Netent Live Roulette in their live section sections. Among all the Netent Live Casino games Netent Live Roulette is one of the most sought due to its fame in land-based casinos.
How to play Live Roulette
As mentioned earlier, the rules are basically the same with regular French Roulette. The basic objective is to guess which number will the ball land on the wheel. You have inside and outside bets, as usual. Inside bets are the bets that you try to guess the number directly. You can bet on a single number or split your bet into 2 or 4 by putting your chips between you selected numbers. Outside bet, however, a little bit more complicated. You can guess if the the ball will land on a red or black number. You can guess the number would be even or odd. You can find all the available bets and payout rates for inside and outside bets as follows:
| OUTSIDE BET | Payout | | INSIDE BET | Payout |
| --- | --- | --- | --- | --- |
| Column | 2:1 | | Straight Up | 35:1 |
| Dozen | 2:1 | | Split | 17:1 |
| Red | 1:1 | | Street | 11:1 |
| Black | 1:1 | | Corner | 8:1 |
| Red/Black | 1:1 | | Line | 5:1 |
| Even | 1:1 | | | |
| Odd | 1:1 | | | |
| 1-18 | 1:1 | | | |
| 19-36 | 1:1 | | | |